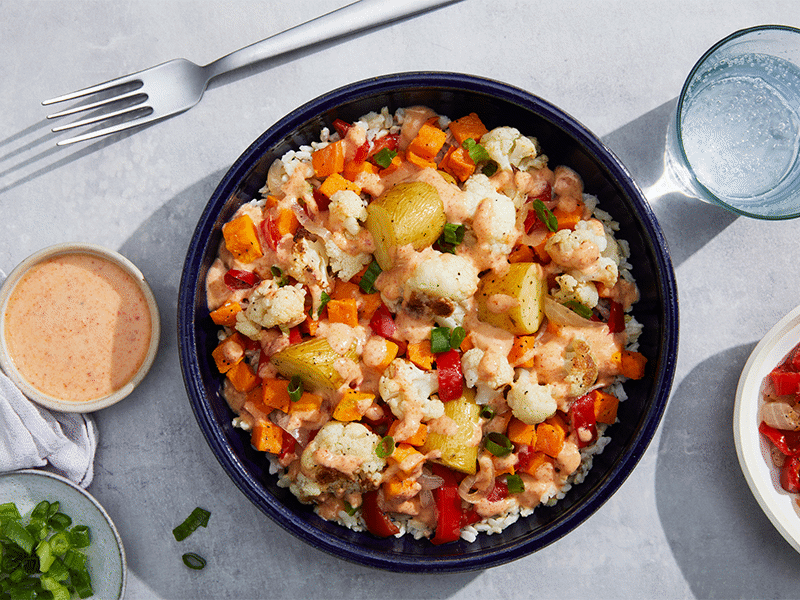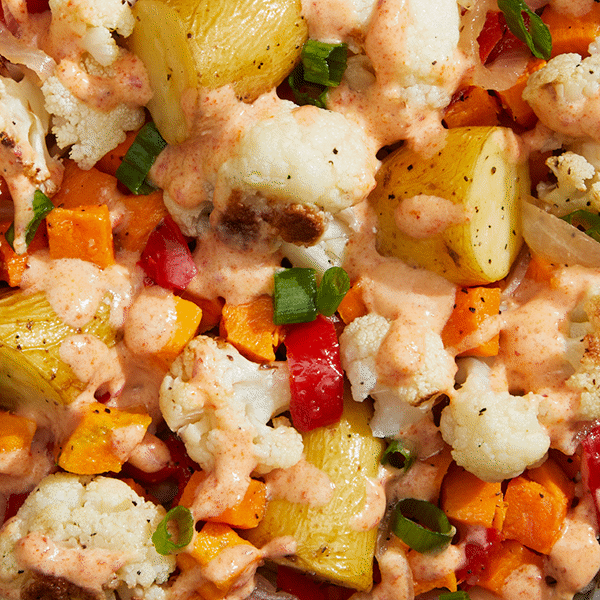 thai red curry with veggies
In our version of a Thai favorite, we pair a creamy and mild red coconut curry sauce with roasted veggies—baby potatoes, cauliflower and carrots. Served over brown rice and topped with green onion.
Nutrition Facts
(%) - percentage of daily value
Serving size
15.2oz (431g)
1 serving per container
Per Serving
Total carbohydrate
72g
(26%)
Includes added sugars
8g
(16%)
All Ingredients
Contains: Coconut
Cooked Brown Rice (Water, Brown Rice, Soybean Oil, Olive Pomace Oil), Potatoes, Cauliflower, Coconut Milk (Coconut Extract, Water, Citric Acid (antioxidant), Sodium Metabisulfate), Carrots, Red Bell Peppers, Yellow Onions, Soybean Oil, Olive Pomace Oil, Brown Sugar, Red Curry Paste (Red Chili, Lemongrass, Shallots, Garlic, Galangal, Kaffir Lime Leaves, Peppercorn, Coriander), Green Onions, Vegetable Base (Vegetable Puree (onion, carrot, celery, garlic), Salt, Corn Syrup, Corn Starch, Yeast Extract, Corn Oil, Sugar, Tomato Powder, Natural Flavor and Wine, Also Contains: Celery and Sulfites), Lime Juice, Corn Starch, Kosher Salt, Ground Black Pepper
To find out product pricing and availability, check to see if we are in your area.