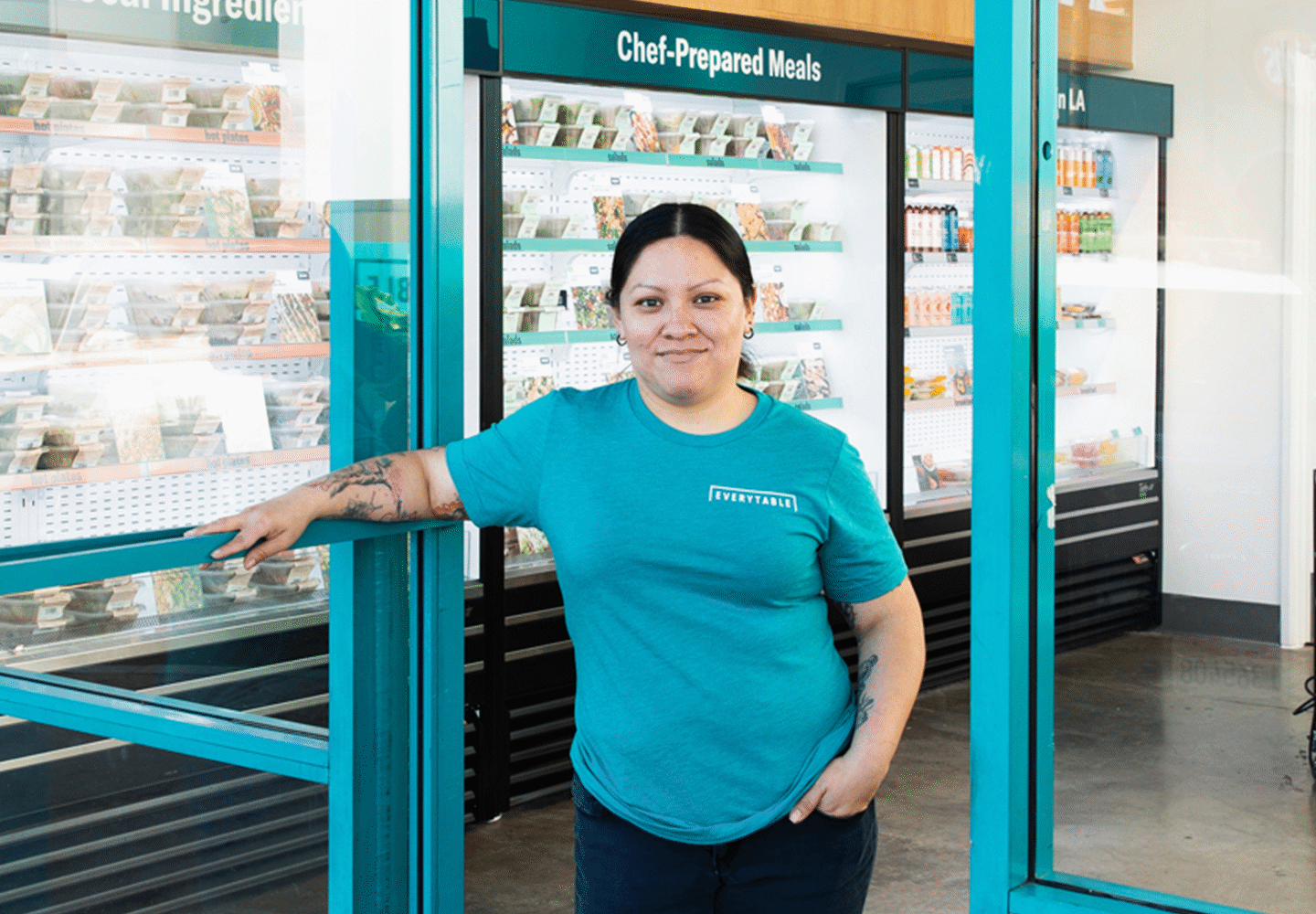 Social Equity Franchise
If buying a franchise requires wealth, what happens to those without access to capital, networks and mentorship - who share the same amount of drive and talent?
Through our Social Equity Franchise program, we are leveling the playing field and building a pathway to business ownership within our communities. It starts with our training and development program: Everytable University.
The Everytable University program sets entrepreneurs from marginalized backgrounds on an expedited pathway to potentially owning and operating an Everytable store through employment and on-the-job training programs. Investing in entrepreneurs and creating generational wealth for marginalized communities is how we achieve food justice.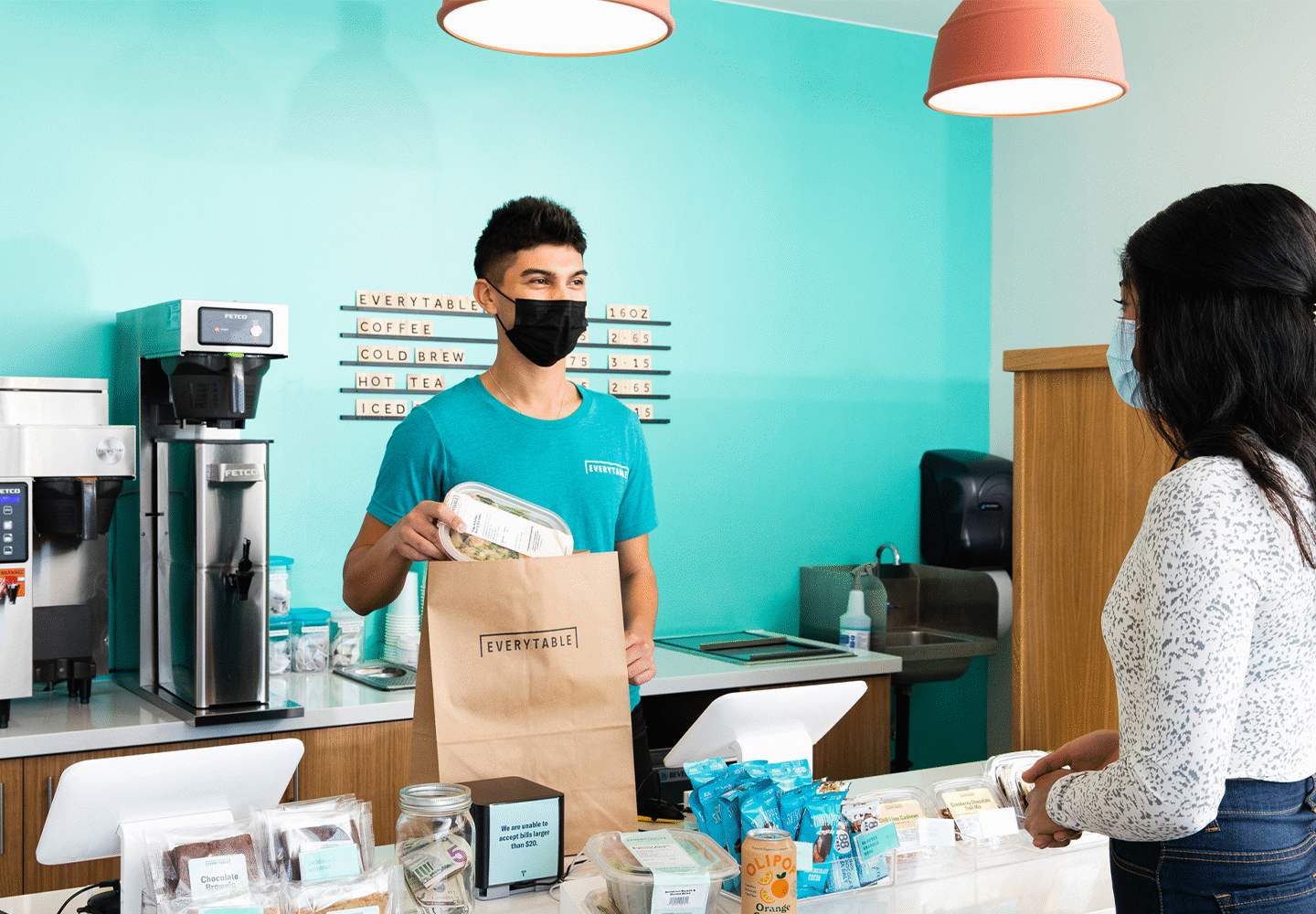 What is Everytable University?
Everytable University is a full-time, fully paid program that combines comprehensive on-the-job training with executive business leadership coursework. Participants will work as Store Managers full-time at an Everytable location while learning fundamentals of business, finance, marketing, and leadership for a minimum of 8 months. Each successful graduate may have the opportunity to apply to own and operate an Everytable storefront.
Everytable University Resources

Are you ready for a life changing opportunity?
This website and the franchise sales information on this site do not constitute an offer to sell a franchise. The offer of a franchise can only be made through the delivery of a Franchise Disclosure Document (FDD). Currently, the following states regulate the offer and sale of franchises: California, Hawaii, Illinois, Indiana, Maryland, Michigan, Minnesota, New York, North Dakota, Oregon, Rhode Island, South Dakota, Virginia, Washington, and Wisconsin. If you are a resident of one of these states, we will not offer you a franchise unless and until we have registered the franchise (or obtained an applicable exemption from registration) and complied with the pre-sale disclosure requirements that apply in your jurisdiction.
Everytable franchise interests, when offered, will be offered only by Everytable Franchisor, PBC pursuant to definitive franchise agreement documentation.