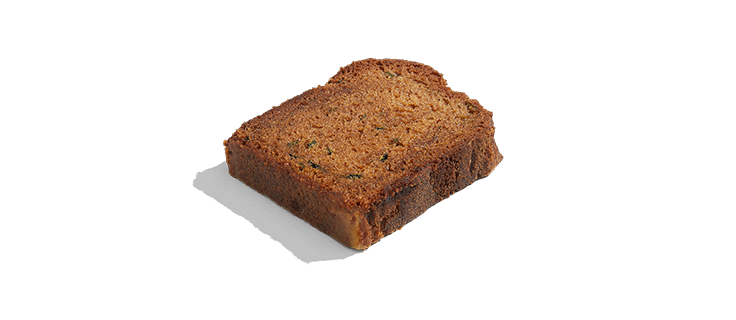 zucchini loaf
Looks good, doesn't it? Give this product a try today!
Nutrition Facts
(%) - percentage of daily value
1 serving per container
Per Serving
Total carbohydrate
80g
(29%)
Includes added sugars
0g
(0%)
All Ingredients
Contains: Milk, Eggs, Wheat
Zucchini Shredded, Canola Oil, All Purpose Flour, Brown Sugar, Flour Cake, Sugar, Eggs Liquid, Whole Milk, Baking Soda, Table Salt, Spices Cinnamon Ground, Baking Powder
To find out product pricing and availability, check to see if we are in your area.