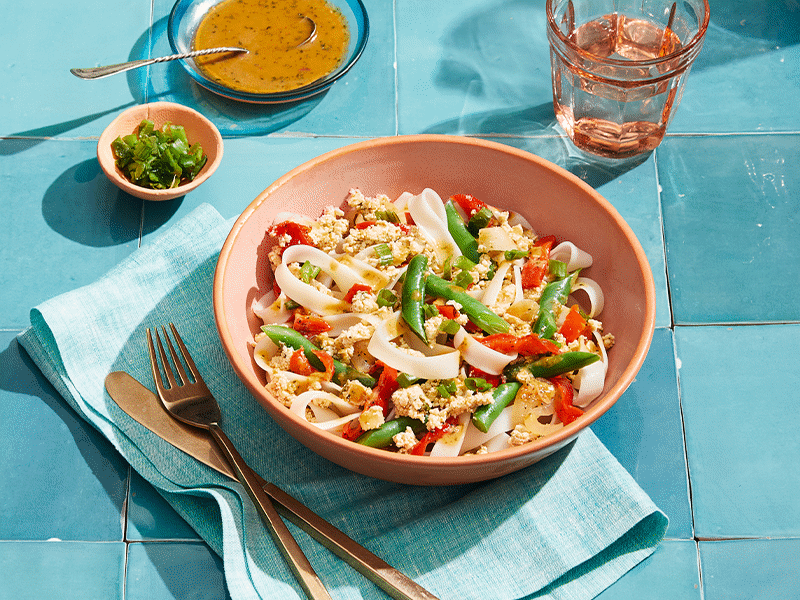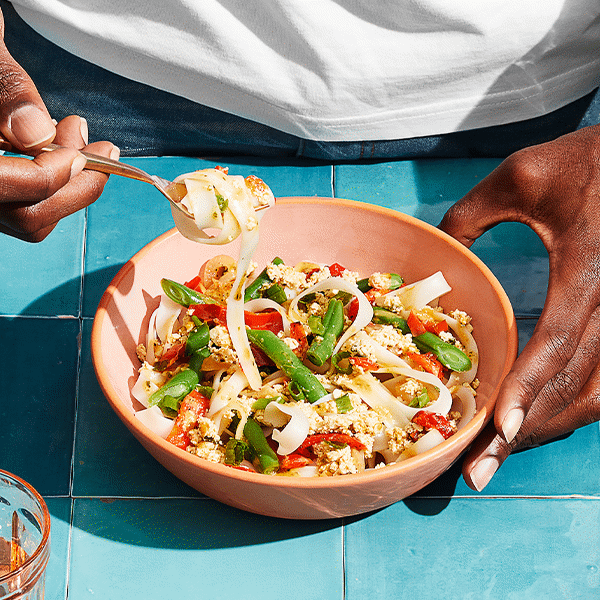 tofu larb with rice noodles
Marinated crumbled tofu with green beans, roasted peppers and onions, and rice noodles with a sweet and savory Thai inspired sauce. You'll find the sauce on the bottom, so please shake well before enjoying!
Nutrition Facts
(%) - percentage of daily value
Serving size
11.8oz (335g)
1 serving per container
Per Serving
Total carbohydrate
61g
(22%)
Includes added sugars
13g
(26%)
All Ingredients
Contains: Soy
Water, Green Beans, Organic Tofu (Water, Organic Soybeans, Calcium Sulfate, Calcium Chloride), Soybean Oil, Olive Pomace Oil, Green Onions, Brown Sugar, Tamari Soy Sauce (Water, Soybeans, Salt, and Alcohol (to retain freshness)), Red Bell Peppers, Onions, Rice Noodles (Rice Flour, Water), Lime Juice, Raisins, Chili Sauce (Chili, Salt, Distilled Vinegar, Potassium Sorbate and Sodium Bisulfate As Preservatives, Xanthan Gum), Rice Vinegar (Rice Vinegar, Diluted with Water to 4.2% Acidity), Cilantro, Garlic, Basil, Tomato Paste (Tomato Paste, Citric Acid)), Kosher Salt, Ground Black Pepper
To find out product pricing and availability, check to see if we are in your area.